For how to update your automat firmware check out this forum post
Hi everyone,
we are really excited to share this automat-software 2.0.0 – firmware update with all of you.
We have been working on this update – giving you most of the features we imagined already before our kickstarter campaign for a very long time.
Todays release wouldn't have been possible without the great support of the dadamachines community. Extra special thanks to Justin Pedro aka @Lefty and Jelle Akkerman @Jelle !
---
What do you get with the new firmware Version 2.0.0?
Most important – A visual configuration interface to get the best velocity possible with your automat: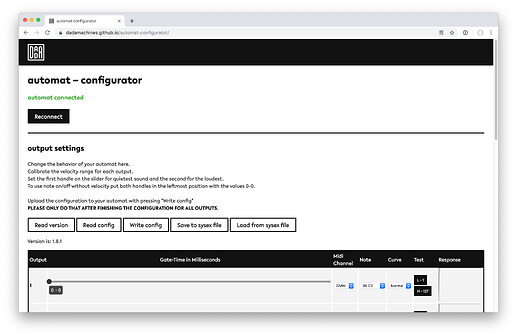 Click here
to learn how to run a firmware update on your automat and
get the lastest automat-software
.
The configuration interface allows you to adjust all settings of your automat in great detail.
---
If you are wondering the Simple Learn and Advanced Learn Mode pressing the LEARN Button on the automat still work like before.
---
1. Gate-Time in Milliseconds (Set the min. and max. values which map to the 127 steps of velocity for each output.
2. MIDI Channel (OMNI or 1-16)
3. MIDI Note
4. Curve (Leave that on Normal for standard Operation > we will explain this later)
5. Test
"L - 1" for configuration of the Gate-Time for Velocity Value "1"
"L - 127" for configuration of the Gate-Time for Velocity Value "127"
6. Gives your a Visual Feedback of the Response Curve - which is mostly for later features we will add.
How to use the configuration tool?
Check out the short video: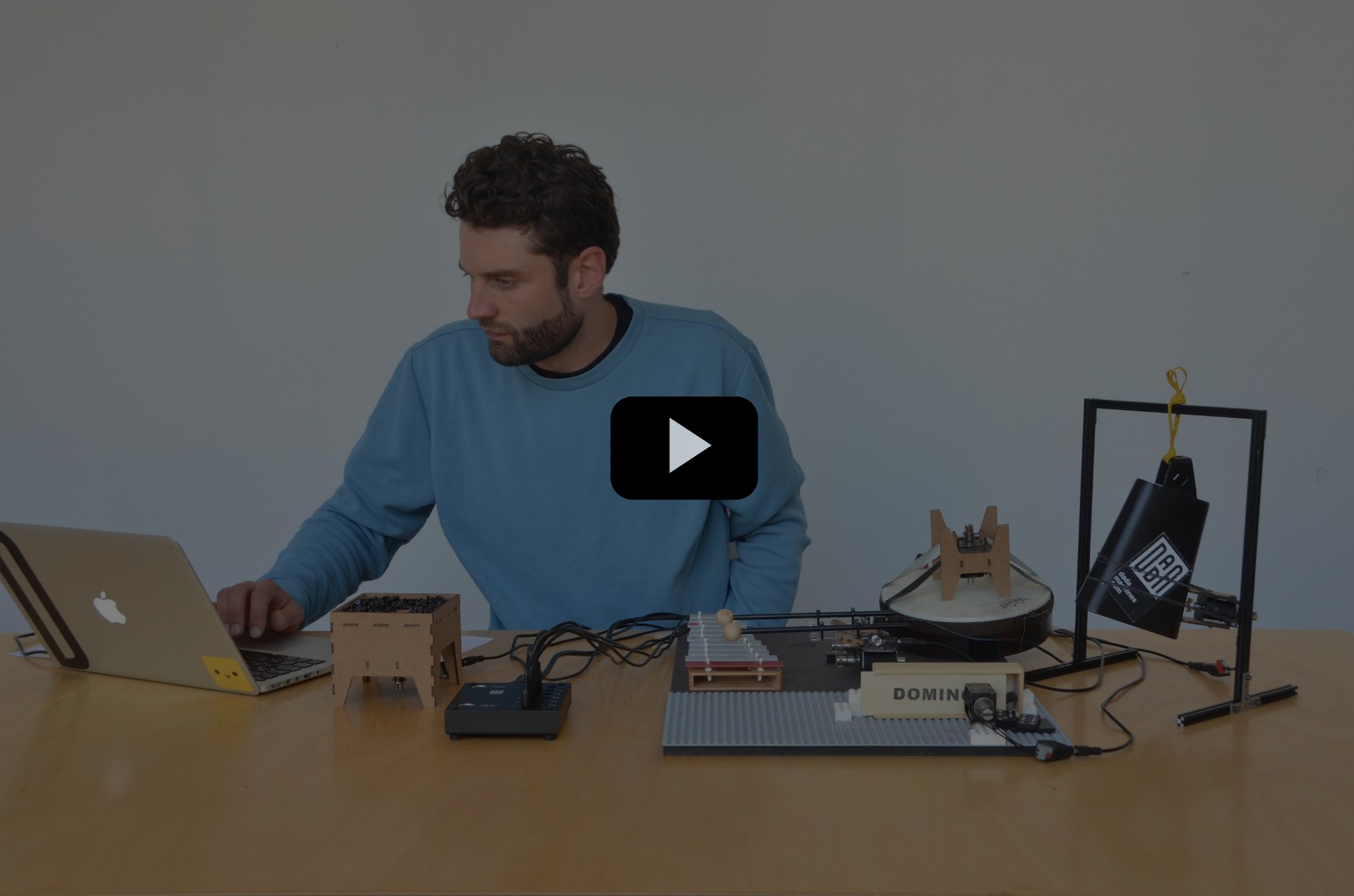 Or follow the instructions on the page of the configuration interface.
[Note: Please use Google Chrome]
Contribute
Share your feedback below
Get involved in the development of future versions of the firmware or configuration tool. Find the sources on github here:
2.1. Firmware: https://github.com/dadamachines/automat-software
2.2. Configuration tool: https://github.com/dadamachines/automat-configurator