Short Version
1. Download the firmware update file – automat-software Version 2.0.0 here.
2. Double press the UPDATE ["RESET" BUTTON] on the back of your automat.
2.1 Now you should see a USB DRIVE called AUTOMAT in your Finder – macOS or Explorer – Windows.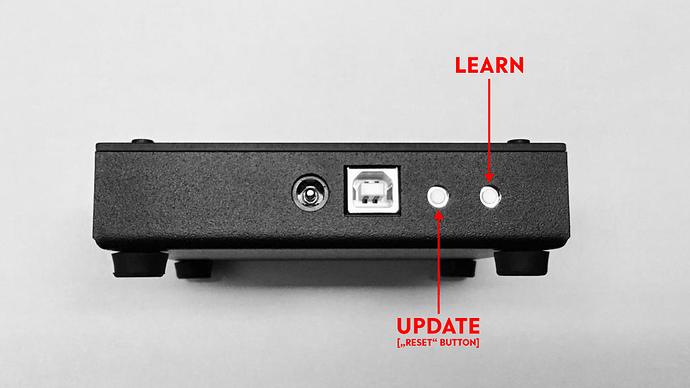 3. Move/Drag the firmware update file on the USB DRIVE. It should disappear. Which means that the update is successfully installed on your automat.
Long Version
You can find the more detailed instructions here.